Pawtucket police charge 2 in woman's apparent kidnapping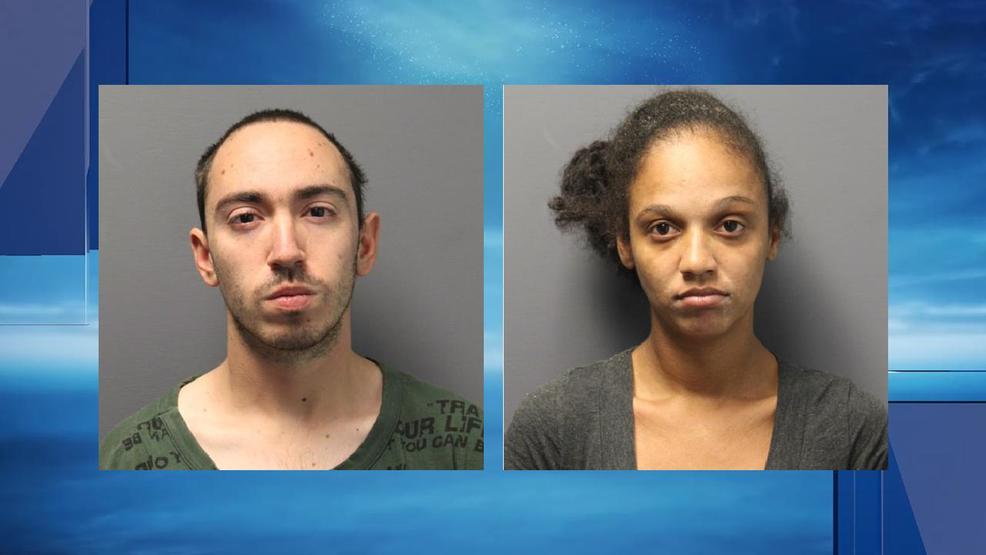 PAWTUCKET, R.I. (WJAR) —
Pawtucket police said Wednesday that they arrested two people accused of kidnapping a 28-year-old homeless woman and holding her hostage for more than a month.
Police said in a news release that officers were dispatched to the Providence train station on Nov. 2 to help a woman who called them and said she was held against her will in a basement apartment in Pawtucket.
Authorities said the woman, who might be mentally handicapped, told them she was repeatedly abused physically and mentally by her captors.
Police said they arrested Joylinn Gelpi and Rafael Freitas, both 27, at a home on Drolet Avenue. The suspects were described by police as boyfriend and girlfriend.
Gelpi and Freitas were arraigned Wednesday afternoon in Providence District Court.
Gelpi faced kidnapping, involuntary servitude, mayhem and conspiracy charges, while Freitas faced charges of kidnapping, first-degree sexual assault, involuntary servitude, mayhem, and conspiracy.
The facts of the case were not read in court and authorities wouldn't get into specifics.

But according to the publicly-filed criminal complaint, as well as the news release, the woman told investigators she met Gelpi at a mental health and addiction treatment center. Gelpi then invited her to stay with her and Freitas.
The woman claimed she was burned with a lighter, assaulted with a belt, threatened to do physical labor, and sexually assaulted. She also said she was "occasionally tied up to a chair or pole with an extension cord for extended periods of time as a form of punishment," as well as deprived of water and the use of a bathroom.
"Gelpi and Freitas also used the victim's EBT card and SSI funds for their own personal use," according to the release.

Investigators confirmed that she was held at the Drolet Avenue house, but is unclear how she ended up at the train station.
Meanwhile, neighbors were surprised to hear the allegations.
"It's quite a shock, actually, because this is a quiet neighborhood. I know people in almost every house around here. People are always friendly, there's always kids playing, and people walking their dog so this is a thing you don't see or think will happen so close to you, you know?" said Matt King.
Residents said they didn't see much of the suspects, but told NBC 10 News that they have seen kids playing in the yard.
"If I had known something, I would have either reported it or took action myself -- if I could have," King said.
While police said more charges are possible, they noted that Gelpi was listed as a sex offender in Texas. When she moved to Rhode Island, she fought that status and was removed from the sex offender list.
She was also previously convicted of aggravated sexual assault on a child, as well as multiple other charges.
Gelpi and Freitas are due back in court later this month. If convicted, they both face 20 years for each count.
Fretias could also face another sentence of up to 10 years to life on the first-degree sexual assault charge.
The investigation is ongoing. Pawtucket police asked anyone with information about the suspects or the case to contact Detective Silva at 401-727-9100, ext. 760, or Detective Gallison at ext. 724.
Unmute