New NBC 10 News app available as update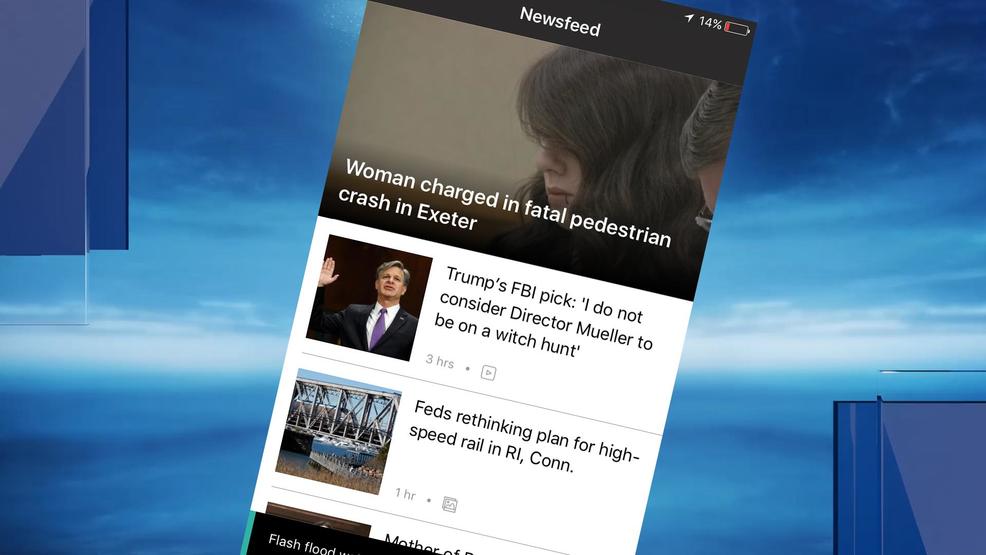 The redesigned NBC 10 News app -- with a new look and new functionality -- is available for download now.
The NBC 10 News app delivers news, weather and sports in an instant. With the new and fully redesigned app, you can watch live newscasts, get up-to-the minute local and national news, weather and traffic conditions, and stay informed with notifications alerting you to breaking news and local events.
The app includes these features:
Breaking news alerts and stories
Livestreaming
New weather section with hourly and daily forecasts
Live weather radar and traffic information
Completely overhauled app that is faster and easier to use
You will receive the update automatically if your device is set to update apps on its own.

Otherwise, you can update or download the NBC 10 News app manually in the Apple app store or Google Play.
The new app has five main sections:

Newsfeed
This screen will show you the top local and national stories from NBC 10 News and turnto10.com. A banner at bottom of the screen will alert you to breaking news, severe weather or other important information. The image icon indicates the story includes a slideshow, and the play icon indicates a video is attached.
Weather
Localize your forecast by typing your ZIP code into the search bar at the top of the screen. You'll see the current temperature and conditions, seven-day forecast, and an hour-by-hour forecast. Keep scrolling for the radar and video forecasts.
Explore
Consider the explore screen as the main menu of the app. Browse stories or watch videos from each of the main sections of turnto10.com.
Watch
Click the watch icon to watch live NBC 10 newscasts. Special live events. like breaking news, news conferences and town hall meetings, will also appear here.
Settings
Go to this screen to read the terms and conditions of using the app. You'll also find instructions on how to enable push notifications so you'll always be in the know while on the go!
Unmute